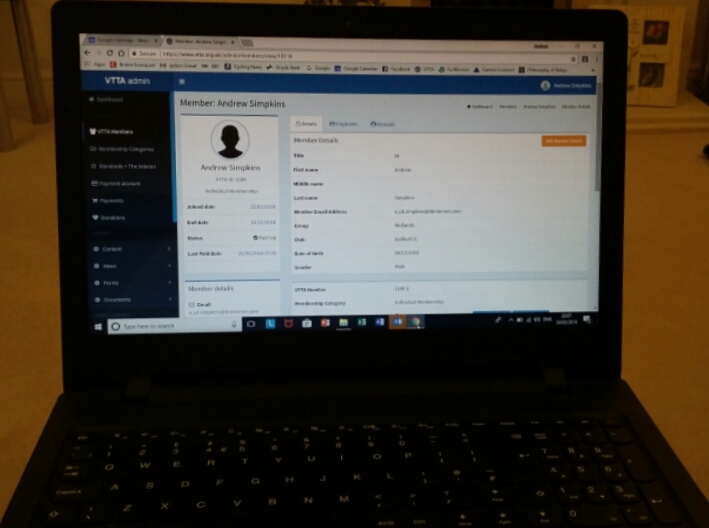 Since 1st October you can now join or renew your membership of the VTTA for 2019. Online membership is available for all our groups and provides a quick and convenient way to pay. Please see the membership page here.
Emails were sent to members in mid November inviting them to renew and within a week over 300 had done so using the online facilty. Since 1st October 75% of renewals have been submitted online although members can of course continue to renew by post.
Feedback on the online system has been very positive from both members and group officials and saves time and hassle for both.