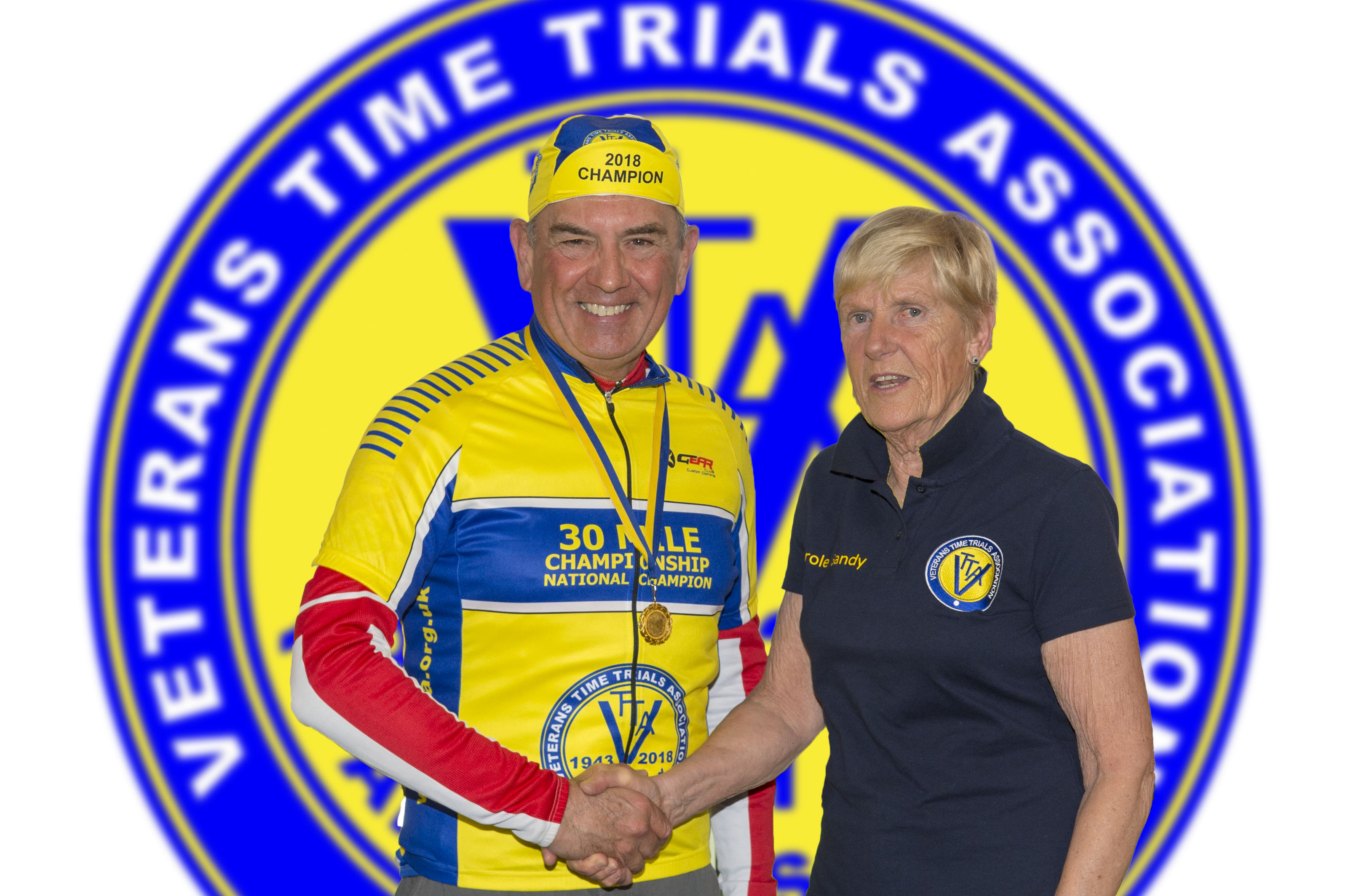 The first VTTA championship of the year was held this morning on the Q30/2 in Kent. A chilly and stiff breeze made conditions somewhat challenging despite the good course. Tom Morton and his team provided excellent organisation and marshalling with VTTA President, Carol Gandy, presenting the winners with their medals. Headline results (subject to confirmation):
Men
1st Andrew Grant East Anglian +18.00
2nd Brian Sunter Yorkshire +16.39
3rd Andrew Meilak Kent +16.31
Women
1st Katja Rietdorf London & Home Counties +12.16
2nd Janet Fairclough Merseyside +7.45
3rd Alison Vessy West +7.30
In a close run Group Team competition Kent Group (Andrew Meilak, Mark Hill, and Anthony Bee) beat East Anglian
The winning Club Team was Cambridge CC (Andrew Grant, Chris Dyason, Colin Lizieri)
Full results have been published on the CTT site.