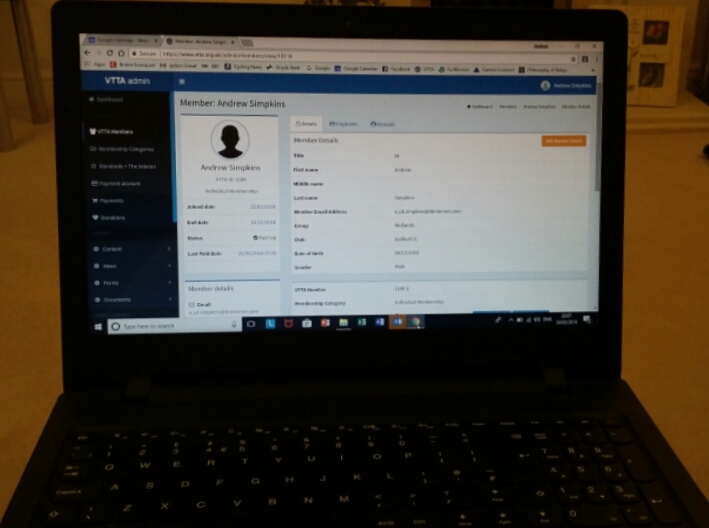 Following the introduction of the new VTTA website in October last year we are launching a trial of our online membership system on Monday 26th February with three of our regional groups - Midlands, Notts & East Midlands and Surrey/Sussex. The new online system will provide the facility for new members to join online, and for existing members to renew their subscriptions, including applying for standards awards. Payments can be made by VISA and Mastercard debit and credit cards.
You can find more details of the trial on the Membership page
We will progressively roll out the online system to all groups during 2018. Taking on each group requires us to carry out a check of their membership information and to migrate all the details to the website. We also need to train group officials, particularly membership secretaries and treasurers.
Online membership will be a simple and convenient option for our members but postal applications will still be accepted.
We will be posting further updates as the trial and the wider roll out gets underway.